ABC Founder Dr. Richard Allen Williams Honored with Leadership Awards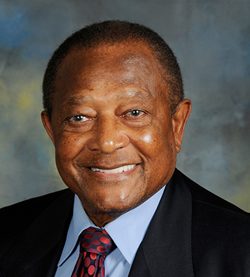 Richard Allen Williams, MD, FACC has been selected by the American College of Cardiology (ACC) to receive the 2019 Distinguished Award for Leadership in Diversity and Inclusion. Dr. Williams was chosen in recognition as a champion of an inclusive workforce, a leader in creating an inclusive environment and a national voice on the importance of engaging diverse perspectives and backgrounds in the cardiovascular field.  He will accept the award at the Convocation of the College's 68th Annual Scientific Session in New Orleans, LA.  Monday, March 18, 2019 at 4 p.m.
Heart Institute of the Caribbean (HIC) to Honor Dr. Williams

Dr. Richard Allen Williams will receive the 
HIC Trailblazer Award
 at a special ceremony and social event during the upcoming 
ABC/HIC Joint Conference
 in Kingston, Jamaica.  The event will be held at the Bob Marley Museum at 6:00 PM, Saturday, January 19.
Read more
Back to News