National Heart Valve Disease Awareness Day Encourages People to 'Listen to Their Heart'
New York, NY, February 22, 2018 – The Association of Black Cardiologists (ABC) joins other organizations, advocates, and individuals to celebrate National Heart Valve Disease Awareness Day on February 22 to increase recognition about the risks of heart valve disease (HVD) and improve detection and access to life-saving treatment.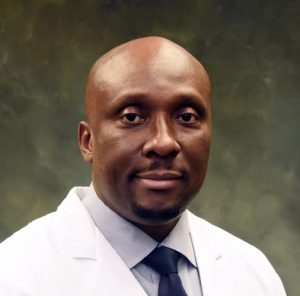 As part of the day's activities, the ABC will participate in a live Twitter chat (at 1 p.m. EST) along with The Alliance for Aging Research, Everyday Health and the American Heart Association.  ABC Board Member Uzoma N. Ibebuogu, MD, FACC, FSCAI, will join the Q&A to discuss why it is crucial to know about HVD and its risk factors, particularly for minorities – as these patients experience high mortality rates with low treatment rates.
In response to the urgent need to eradicate these preventable differences in HVD outcomes, the ABC believes a national campaign focused on increased education and awareness of HVD is critical. Such an outreach program aligns with the summary recommendations released last year as the result of an ABC Roundtable, convened in conjunction with the Cardiovascular Research Technologies (CRT) 2017, and specifically focused on developing solutions to mitigate health disparities among minorities and underserved patients living with this disease.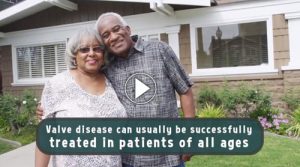 HVD consists of damage to one or more of the heart's valves; most HVD involves a damaged valve that disrupts blood flow by not opening or closing properly. While some types are not serious, other types such as aortic stenosis can lead to major complications—including death.
At least five million Americans have heart valve disease, but public awareness about the disease is shockingly low. A survey of more than 2,000 adults found that three out of four Americans knew little to nothing about heart valve disease.
The awareness day's theme, "Listen to Your Heart," encourages people to know their risk factors for heart valve disease, listen to their hearts and get them checked regularly, and know where to turn if they notice symptoms.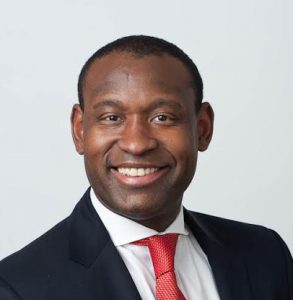 African-Americans with severe aortic stenosis are treated less aggressively than their Caucasian counterparts, says Aaron Horne, Jr., MD, MBA, MPH, ABC Co-Chair of the Valvular Heart Disease Program. However, we know based on peer reviewed data that their outcomes are just as good if they are able to receive Trans-Catheter Aortic Valve Replacement (TAVR).  We also know that only four percent of African-Americans are receiving TAVR.  Additionally, there is a higher refusal rate of this technology in the African-American population.  We must do a better job of educating our community about this disease state and the available treatment options.

National Heart Valve Disease Awareness Day offers a website with information about the condition at ValveDiseaseDay.org. It also includes extensive resources about HVD that can help people learn about the disease and take follow up steps.
National Heart Valve Disease Awareness Day activities will be held across the nation on February 22. This includes the Twitter chat Q & A focused on heart valve disease at 1 p.m. EST; it can be followed using hashtag #ValveDiseaseDay. For news and updates on the day, follow the Twitter handle @ValveDiseaseDay.

More information can be found in the awareness day press kit.
About the Association of Black Cardiologists (ABC)
The Association of Black Cardiologists, founded in 1974, has taken a leadership role in promoting the prevention and treatment of cardiovascular disease including stroke in African Americans and other minorities. Its mission is to achieve health equity through the elimination of disparities in all people of color. ABC represents a diverse international membership of 1,900 health professionals, community lay members, corporate and institutional members dedicated to this cause.
###
Back to News