Uzoma N. Ibebuogu, MD, FACC, FSCAI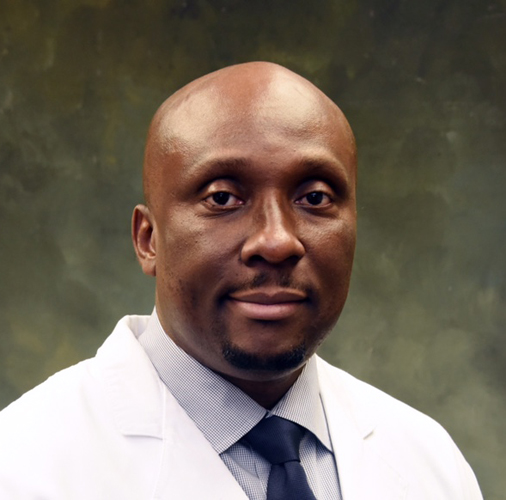 Uzoma N. Ibebuogu, MD is Associate Professor of Medicine at the University of Tennessee Health Science Center, Memphis, and the Director of Structural Heart Disease Intervention at the Methodist University Hospital, Memphis. Dr. Ibebuogu obtained his medical degree from the prestigious College of Medicine, University of Ibadan, Nigeria. He completed his Internal Medicine residency and Cardiology fellowship at the Medical College of Georgia in Augusta and subsequently underwent Interventional Cardiology fellowship and structural heart disease training at Cedars-Sinai Medical Center/University of Los Angeles, California program.
Dr. Ibebuogu has authored peer-reviewed articles on coronary atherosclerosis, which is one of his areas of interest, particularly in smokers and diabetic patients. His other research interests involve transcatheter aortic valve replacement therapies and ethnic disparities in the clinical presentation of acute myocardial infarction.
Dr. Ibebuogu is a fellow of the American College of Cardiology and the Society for Cardiac Angiography and Interventions and a member of the American Heart Association. He serves on the council of the American College of Cardiology, Tennessee chapter and as a delegate of the Memphis Medical Society.
Dr. Ibebuogu is a health educator and serves as a volunteer physician with the Church Health Center in Memphis, Tennessee and with medical missions to underserved areas of the world.
View All Board Members