ABC, AHA, ACC Issue Statement Urging Senate to Confirm Robert M. Califf, MD, as FDA Commissioner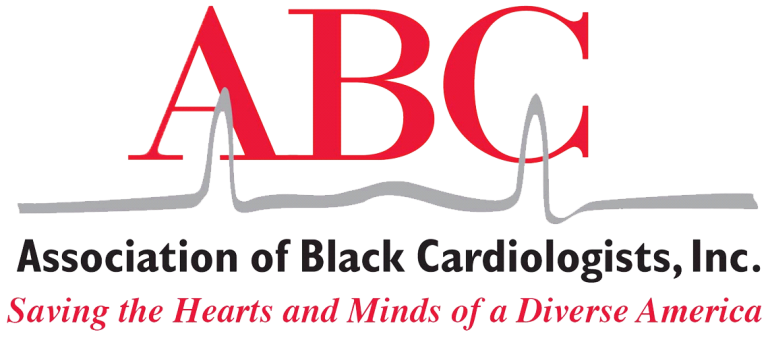 The Association of Black Cardiologists (ABC) joined the American Heart Association (AHA) and the American College of Cardiology (ACC) to issue the following statement expressing support for the nomination of Robert M. Califf, MD, as commissioner of the Food and Drug Administration (FDA) and urge a timely Senate confirmation vote.
"Dr. Califf is an accomplished cardiologist, researcher, and clinical trials expert who has been a driving force in the fight against heart disease and stroke throughout his career. His extensive experience, combined with his previous leadership of the FDA, will be invaluable as the agency continues to tackle a formidable set of public health challenges.
"As the FDA works to ensure the safety and effectiveness of COVID-19 vaccines, reduce the harm caused by tobacco products, secure food safety, promote good nutrition and streamline the process of drug and device development and review, it requires a permanent leader to oversee these and other critical public health priorities. Dr. Califf is uniquely suited to fill the role of FDA commissioner and manage the agency's vital efforts to promote public health and reduce the burden of chronic disease.
"We know from experience that Dr. Califf will prioritize science and evidence-based policymaking at the helm of the FDA, just as he has throughout his impressive career. On behalf of the thousands of cardiologists and the millions of cardiovascular disease patients nationwide, we urgently ask the Senate to confirm Dr. Califf with bipartisan support."
About the Association of Black Cardiologists
Through its distinct focus on the disproportionate, adverse effect of cardiovascular disease on the Black community, the Association of Black Cardiologists (ABC), a 501(c)3 nonprofit organization, is continuously situated at the most critical junctures when addressing disparities and achieving health equity for all since 1974. Today, as an international organization, a determined pursuit of its mission and goals has afforded the ABC an extensive roster of healthcare professionals, community, corporate and institutional members who share its vision.
The ABC is part of a rich community dedicated to saving the hearts of a diverse America. Its member experts, staff, and partners bring a wide range of experience to support its vision to teach, transform and impact lives in new and unique ways. Altogether, they address the need for increased diversity and improved outcomes within various domains of scientific research, outreach programs, public health education, advocacy, professional development, and training. For more information, visit www.abcardio.org or call 800-753-9222.
About the American Heart Association
The American Heart Association is a relentless force for a world of longer, healthier lives. We are dedicated to ensuring equitable health in all communities. Through collaboration with numerous organizations, and powered by millions of volunteers, we fund innovative research, advocate for the public's health and share lifesaving resources. The Dallas-based organization has been a leading source of health information for nearly a century. Connect with us on heart.org, Facebook, Twitter or by calling 1-800-AHA-USA1.
About the American College of Cardiology
The American College of Cardiology envisions a world where innovation and knowledge optimize cardiovascular care and outcomes. As the professional home for the entire cardiovascular care team, the mission of the College and its 54,000 members is to transform cardiovascular care and to improve heart health. The ACC bestows credentials upon cardiovascular professionals who meet stringent qualifications and leads in the formation of health policy, standards and guidelines. The College also provides professional medical education, disseminates cardiovascular research through its world-renowned JACC Journals, operates national registries to measure and improve care, and offers cardiovascular accreditation to hospitals and institutions. For more, visit acc.org.
Back to News