Dr. P on the Pod Podcast: Labor of Love: Saving the Hearts and Minds of Black Mothers – May 4, 2023
Dr. Annette K. Ansong and Dr. Rachel M. Bond speak with Dr. P about the significant role that cardiovascular disease AND structural racism play in the Black maternal health crisis, as well as what can be done to address this crisis.
The doctors are Co-chairs of the Cardiovascular Disease in Women and Children Committee of the Association of Black Cardiologists (ABC). They share updates about ABC's video awareness campaign, "We Are The Faces of Black Maternal Health™ ."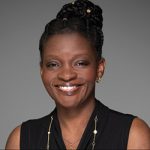 Dr. Ansong is a pediatric cardiologist and Medical Director, Outpatient Cardiology, at Children's National Hospital in Washington, D.C.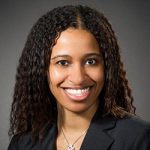 Dr. Bond is a women's heart health and preventive cardiologist at Dignity Health in Arizona. For resources and to learn more about this issue, visit https://wearethefaces.abcardio.org/social-media-toolkit/#infographics
Back to News