Dr. Icilma V. Fergus to Receive 2018 Red Dress Award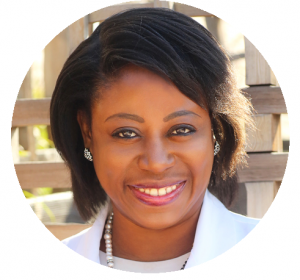 Woman's Day, the first magazine to champion the cause of heart disease in women, will present the 2018 CocoaVia® Healthy Heart Award to ABC's Immediate Past President Icilma Fergus, MD, FACC at this year's 15th annual Red Dress Awards gala on February 6, 2018, at Jazz at Lincoln Center in New York City. As part of the award, Dr. Fergus will also be highlighted in the March 2018 issue of Woman's Day.
The Red Dress Awards honor those who educate Americans about heart healthy living and help fight the number one killer of women. Woman's Day Editor-in-Chief Susan Spencer stated, "Dr. Fergus' inspiring career, deep commitment to women and minority-focused cardiovascular research and ongoing work with the Association of Black Cardiologists are incredibly commendable. Through numerous professional endeavors, she will have a great impact on not only the future heart health of American women, but also the future careers of many aspiring cardiologists."
Dr. Fergus is Associate Professor of Medicine and Director of Cardiovascular Disparities at Mount Sinai Medical Center. Prior to that she served as Chief of the Division of Cardiology at Columbia University Harlem Hospital Center for three years. She has authored numerous articles related to heart disease in peer-reviewed journals including her contribution to the book entitled "Cardiovascular Disease in Ethnic Minorities." Her current clinical and research interests involve cardiovascular disparities, hypertension, heart failure and heart disease in women. She has been an investigator in several clinical trials. Dr. Fergus is the founder and director of the series of Healthy Hearts projects – "Harlem Healthy Hearts, Montserrat Healthy Hearts and Nigerian Healthy Hearts" which involves education, demonstration and screening for chronic conditions that lead to heart disease.
Back to News