Closing the Gap: ABC's Mission and National Heart Valve Disease Awareness Day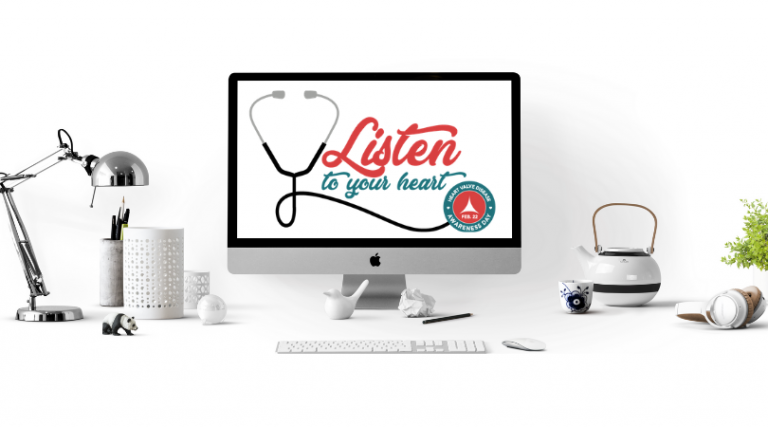 Every year on February 22, the Association of Black Cardiologists partners with over 70 other organizations including hospitals, non-profits and advocacy groups around the country to bring awareness to those at risk of heart valve disease (HVD) – a treatable form of heart disease that unfortunately too many Americans know little about. 
Heart valve disease is common.  11 million Americans have some form of HVD, and more than 25,000 people will die from the disease every year.  Age is the greatest risk factor for HVD with an estimated 1 in 10 people ages 75 and older having moderate to severe HVD.  We know however that African Americans tend to be younger with the onset of HVD risk factors, like chronic high blood pressure. Yet, this doesn't necessarily mean it is being detected early enough for effective treatments in this population. Also, despite remarkable advances in treatment of HVD, minorities are significantly underdiagnosed and undertreated. 
Aortic stenosis is one of the most common forms of HVD. Transcatheter aortic valve replacement (TAVR) is a new way to replace the valve without open heart surgery.  While there has been tremendous growth in the use of TAVR in Caucasians, expansion of this technology in African-Americans has been much slower.  
Improving access to care and eliminating treatment disparities in HVD is one of ABC's top priorities, and one of the primary reasons ABC formed the Structural Heart Disease Task Force five years ago to address this issue. ABC's task force is comprised of physician-scientists dedicated to addressing disparities in care for minority patients with HVD through outreach, education, advocacy and research.  Below, learn more about a few of these specialists and the work they do to reduce the number of people who lose their independence and their ability to fully participate in their lives; experience heart attacks, arrhythmias, congestive heart failure, and other heart disease; suffer from strokes; and even die from heart valve disease. 
The Co-Chairs
Meet Dr. Aaron Horne Jr.
Aaron Horne, Jr., MD, is the co-chair of ABC's Structural Heart Task Force committee. He is a cardiologist performing both interventional and vascular procedures in North Texas. He focuses on novel therapies and treatments including the early detection of Women's Heart Disease, cardiovascular consultation in athletes, cardiovascular surgery, and coronary intervention. He also serves as a member of the Board of Directors for the Association of Black Cardiologists.
Meet Dr. Oluseun Olukayode Alli 
Dr. Oluseun Olukayode Alli is also a co-chair of ABC's Structural Heart Task Force committee and he is the Director of the Structural Heart Program for Novant Heart and Vascular Institute. Learn more about Dr. Alli and his practice in this video. 
Alli, Oluseun MD from Down Fenix Media on Vimeo.
The  Team
Meet Dr. Wayne Batchelor 
Dr. Wayne Batchelor is Director of Interventional Cardiology and Interventional Cardiology Research at the Inova Heart and Vascular Institute, with expertise in coronary disease, structural valvular heart disease, peripheral arterial disease, carotid artery disease and clinical research in interventional cardiology. He has proctored other cardiologists on multiple procedures, including transcatheter aortic valve replacement (TAVR), percutaneous mitral valve repair and transradial coronary stent procedures. 
Read more about his recent research on "Health Disparities in Aortic Stenosis: Closing the Treatment Gap"
Meet Dr. Kelly Epps
Dr. Kelly Epps is the Medical Director of the Inova Women's Cardiovascular Health Center at Inova Heart and Vascular Institute in Falls Church, Virginia. She specializes in the treatment of coronary artery disease and structural heart disease and performs percutaneous procedures on the heart, including coronary stents, transcatheter valve replacement, and transcatheter valve repair. Dr. Epps is one of only two women interventional cardiologists at Inova Medical Group.
Meet Dr. Uzoma Ibebuogu
Dr. Uzoma N. Ibebuogu is Associate Professor of Medicine at the University of Tennessee Health Science Center, Memphis, and the Director of Structural Heart Disease Intervention at the Methodist University Hospital in Memphis. His area of interest includes coronary atherosclerosis, particularly in smokers and diabetic patients. His other research interests involve transcatheter aortic valve replacement therapies and ethnic disparities in the clinical presentation of acute myocardial infarction. Dr. Ibebuogu is a health educator and serves as a volunteer physician with the Church Health Center in Memphis, Tennessee and with medical missions to underserved areas of the world. He also serves as a member of the Board of Directors for the Association of Black Cardiologists. 
Meet Dr. Thierry Momplaisir
Dr. Thierry Momplaisir is an interventional cardiologist and the Director of the Coronary Care Unit at Our Lady of Lourdes Medical Center and Director of Cardiac Catheterization Laboratory at Mercy Fitzgerald Hospital. He specializes in valvular heart disease, structural heart and peripheral vascular disease. Dr. Momplaisir, who speaks English, Spanish, French and Creole, is active in community outreach and passionate about making sure the underserved have access to care. He's spoken at health fairs, small businesses, church congregations, and along with colleague and clinical cardiologist Dr. Troy Randle, leads "Access to Care," an outreach program that aims to eliminate cardiovascular care disparities—regardless of age, gender, race, ethnicity or primary language—by providing education and healthcare screenings to underserved populations. 
Meet Dr. A.J. Conrad Smith
Dr. Conrad Smith is the Director of Cardiac Catheterization Laboratory at Presbyterian Hospital of University of Pittsburgh Medical Center (UPMC) and Associate Professor of Medicine at the University of Pittsburgh School of Medicine. His clinical interests are in the areas of interventional cardiology where he has a very active practice in coronary intervention. He also has extensive experience in the treatment of mitral valve stenosis with mitral valvuloplasty, an alternative to surgical therapy for mitral valve disease in selected patients. With his extensive clinical experience, Dr. Smith travels internationally to share his perspectives on the practice of interventional cardiology. Dr. Smith's research interests are primarily in the area of analysis of outcomes after percutaneous coronary intervention. 
Click to learn more about Mitral Valve Disease in Dr. Smith's video
Meet Dr. Paul Underwood 
Dr. Paul Underwood is an interventional cardiologist with over 30 years experience in the private practice setting. He is a life member and former president of the Association of Black Cardiologists. His career interest has focused on the development and dissemination of therapeutic technology to improve patient care. After 25 years in private practice, he transitioned to the medical device industry at Boston Scientific as medical director for Interventional Cardiology/Structural Heart to develop cutting-edge technologies for interventional cardiologists around the world. His professional interest has been on minority participation in clinical research, the creation of collaborative clinical, community and educational approaches to health promotion and translation of technological advances into the lives of patients.
These are just a few of the impressive team members from ABC's Structural Heart Task Force, who devote their time and efforts to closing the health care disparities gap in the diagnosis and treatment of minorities with HVD. Eliminating these disparities can be achieved through education, awareness, and support from families and caregivers so patients can be their own best advocates in obtaining timely diagnosis and partnering with a physician to choose the most appropriate treatment.  
National Heart Valve Disease Awareness Day encourages you to "Listen to Your Heart" and visit your doctor for a check-up if you have any of these symptoms.  The Good News? In most cases, HVD can be effectively treated with valve repair or replacement in patients of all ages. To learn more about HVD, visit www.valvediseaseday.org.  
Back to News