Advocacy Campaign to Make COVID Care More Accessible Gains Momentum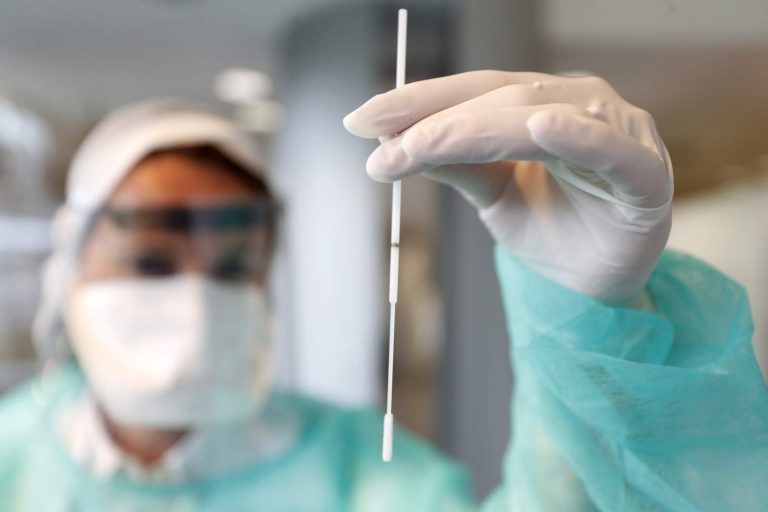 Earlier this month, ABC and a coalition of partners signed an open letter asking Congress to make testing and flu vaccinations more accessible, especially to communities most impacted by the virus.
More organizations have added their signatures to the letter, which was resubmitted to Congress and the Trump Administration this morning by the National Forum for Heart Disease & Stroke Prevention.
In the letter, the coalition urges Congress to enact policies in the next COVID-19 legislative package that will allow pharmacies to ramp up patients' access to COVID-19 testing and help prevent delays in giving vaccines when they become available.
Despite being authorized to order and administer COVID-19 tests, pharmacists still have no reliable way to be paid for these services. This effectively excludes too many Americans from ready access to testing programs that could be implemented by nearby and trusted pharmacists. Formally designating pharmacists as "providers" under Medicare will fix this problem – and prevent a similar problem that threatens vaccine deployment.
"Over 90% of Americans live within five miles of a community pharmacy, making pharmacists the most widely accessible health care providers. Evidence suggests pharmacists have more opportunities to interact with patients in the community than other providers, however, if action is not taken, the country may not be able to leverage these critical access points to testing and immunizations," the coalition wrote to the bipartisan Congressional leadership.
Groups signing the letter represent more than 200 million Americans living with conditions that leave them particularly at risk to COVID-19, and now includes 32 organizations in addition to the ABC.
Read the full letter for more info and to see the supporting organizations.
Read Open Letter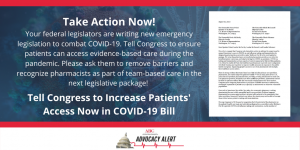 Back to News