ABC Past Board Chair Inducted Into Arkansas Black Hall of Fame
The Arkansas Black Hall of Fame Foundation (ABHOF) recently honored the induction of six Class of 2022 Hall of Fame Inductees, including ABC Past Board Chair and Life Member Joe L. Hargrove, MD, FACC.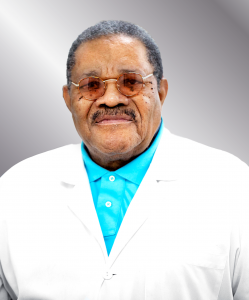 Please join the ABC in congratulating Dr. Hargrove on receiving this well-deserved honor.
ABHOF inductees represent accomplished African-American men and women with Arkansas roots who are among the top echelons of their fields. They are local or even national heroes who have impacted the fields of science, art, social advocacy and many more. Inductees are chosen for having distinguished themselves in their chosen fields of endeavor. It is considered one of the highest honors in the fields of health and medicine and recognizes individuals who have demonstrated outstanding professional achievement and commitment to service.
Dr. Hargrove, a native of Grady, Arkansas, is the first African American Cardiologist to practice in Arkansas and is in private practice in Little Rock with CHI St. Vincent Heart Clinic Cardiology and Medicine Clinic. He an interventional cardiologist who has cared for patients in Arkansas for 46 years. Prior to entering private practice, he served as an Assistant Professor and Director of the cardiac catheterization laboratory at the University of Arkansas for Medical Sciences (UAMS), where he was the first African American trained in cardiovascular diseases.
He is a member of several national and local professional societies including: American Medical Association, National Medical Association, American Heart Association, Arkansas Medical, Dental and Pharmaceutical Association (AMDPA); and he is past Chairman of the Board of the Association of Black Cardiologists.
To read more about his accomplishments, view his bio here.
Congratulations to Dr. Hargrove and the other 2022 Class of Inductees!
Back to News