ABC Founding Member Dr. Edith Irby Jones Dies at Age 91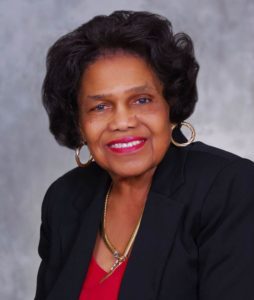 We give little when we give only our material possessions. It is when we give of ourselves that we truly give—the long challenging hours with patients who can pay or those who cannot…We have the comfort in knowing that our work is not to make a living but to make a life, not just for ourselves or a select few, but life with its fullness for all, and especially providing the access to health care, which is our special charge."
— Dr. Edith Irby Jones, President's Inaugural Address, National Medical Association, 1985
In Memoriam:
Edith Irby Jones, MD
1927 – 2019
The Association of Black Cardiologists (ABC) is greatly saddened by the passing of founding member Edith Irby Jones, MD.  Dr. Jones died July 15 at the age of 91 at her home in Houston, Texas.
"Dr. Edith Irby Jones was the quintessential founding member of the Association of Black Cardiologists as well as the first woman to serve as president of the National Medical Association," ABC Founder Dr. Richard Allen Williams said in a statement. "She was always in a leadership role in advancing the cause of African Americans in medicine, particularly in cardiology.  We will miss her fierce determination and ebullient spirit which we always enjoyed."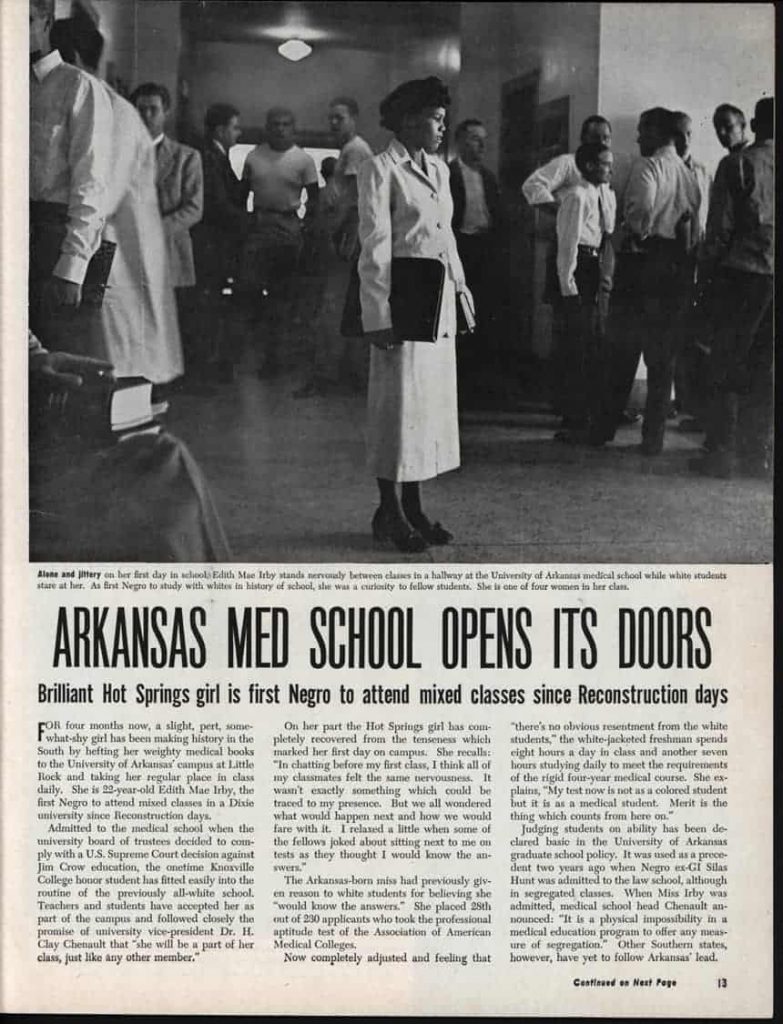 A woman of many firsts, Dr. Jones leaves behind an extraordinary legacy.. She became the first African American to attend and receive a medical degree from the University of Arkansas Medical School, now the University of Arkansas for Medical Sciences (UAMS). She was in fact considered the first African American to be accepted at any medical school in the South. She was also the first black woman to complete a residency at Baylor College of Medicine Affiliated Hospital. Additionally, Dr. Jones was the first black member on staff at Hermann and Methodist hospitals in Houston, TX. She was named the first woman to chair the Council on Scientific Assembly for the National Medical Association before becoming its 95th president in 1985.
"Dr. Edith Irby Jones led with her work and her heart and is a trailblazer who opened the doors for many of us to walk through," ABC's current and first woman board chair Dr. Cheryl Pegus said in a statement. "Her inspirational life and deeds are countless."
Early in her career, Dr. Jones served as the chief of cardiology at St. Elizabeth's Hospital and associate chief of medicine at Riverside General Hospital, both in Houston, TX. Eventually, she would gain staff privileges at nine Houston-area hospitals, and "served as consultant in the various categories of internal medicine, but chiefly in cardiology, at many of the hospitals in the Texas Medical Center."
She received numerous awards and recognition for her contributions to medicine as well as the civil rights and women's movement including Internist of the Year from the American Society of Medicine, the Pioneer Award from the Student National Medical Association and the Mickey Leland Certificate of Congressional Award. Both the states of Arkansas and Texas honored her with the proclamation of an Edith Irby Jones Day, and she was inducted into the UAMS College of Medicine Hall of Fame as well as into the inaugural class of women honored by the Arkansas Women's Hall of Fame.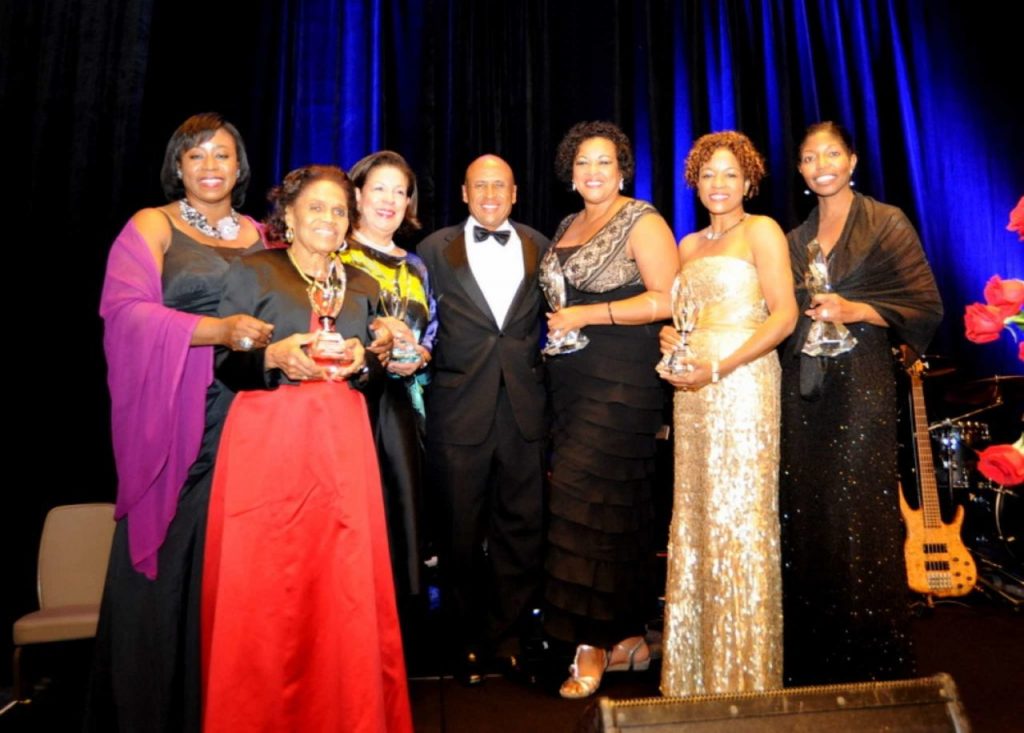 Dr. Jones (2nd from left) received a 2014 ABC Saving Hearts for Generations Award
honoring women in medicine 
"Dr Edith Irby Jones was a medicine trailblazer who embodied excellence" ABC President-Elect Dr. Michelle Albert said in a statement. "She is an exemplary role model for all physicians and particularly served as a champion for the underserved. Importantly, she also helped to light the path for women of color in medicine."
Throughout her career and life, Dr. Jones dedicated herself to serving those in need in her community and around the world. She maintained a private practice for over 60 years in the "third ward" of Houston, catering to those who did not have the means to go anywhere else. Early in her practice, she worked with other physicians to open Mercy Hospital, a medical facility in southeast Houston, which served the poor until other hospitals in the area began to accept patients from all backgrounds. She also established medical clinics in Mexico and Haiti.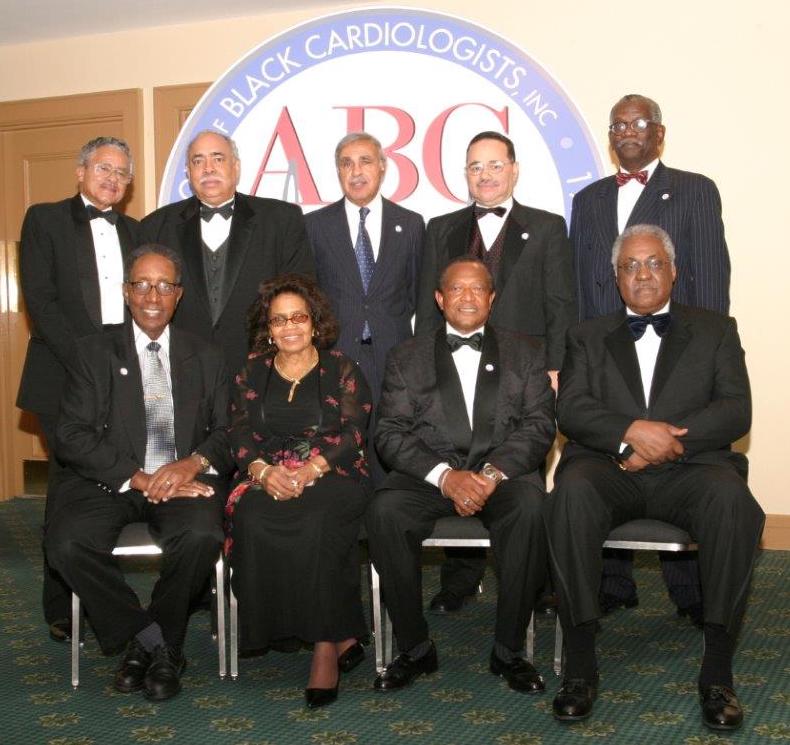 Dr. Jones with ABC founding members
ABC President Dr. John Fontaine stated, "The Association of Black Cardiologists (ABC) would like to express its condolences to the family of Dr. Edith Irby Jones, a lauded founding member of the ABC. Her life was exemplary of an individual committed to the achievement of excellence in her medical profession, the struggle for equality and justice for all people, particularly blacks and those who were disenfranchised or underserved. She was a true pioneer in that regard as she not only was the first African American who trained in a medical school in the state of Arkansas but also the only woman among the 18 founding members of the ABC. Although she was not a cardiologist, she was revered by her cardiology colleagues for her knowledge and commitment to the mission of the ABC. There was never a scintilla of doubt in her mind that the goal to abolish disparities in health and healthcare was honorable and the right thing to do, as she assisted greatly in the furtherance of that mission. We honor her unassailable character and contributions to the people, communities and professional societies she served. She will be sorely missed."A wake will be held on Friday, July 26. Funeral services have been planned for Saturday morning, July 27, at Antioch Missionary Baptist Church in Houston.
The family requests that memorial donations be made to the ABC Trainee/Fellow Cardiovascular Career Development Program fund in Dr. Jones' memory.
Back to News