Preeclampsia & Heart Health: Understanding the Long Term Risks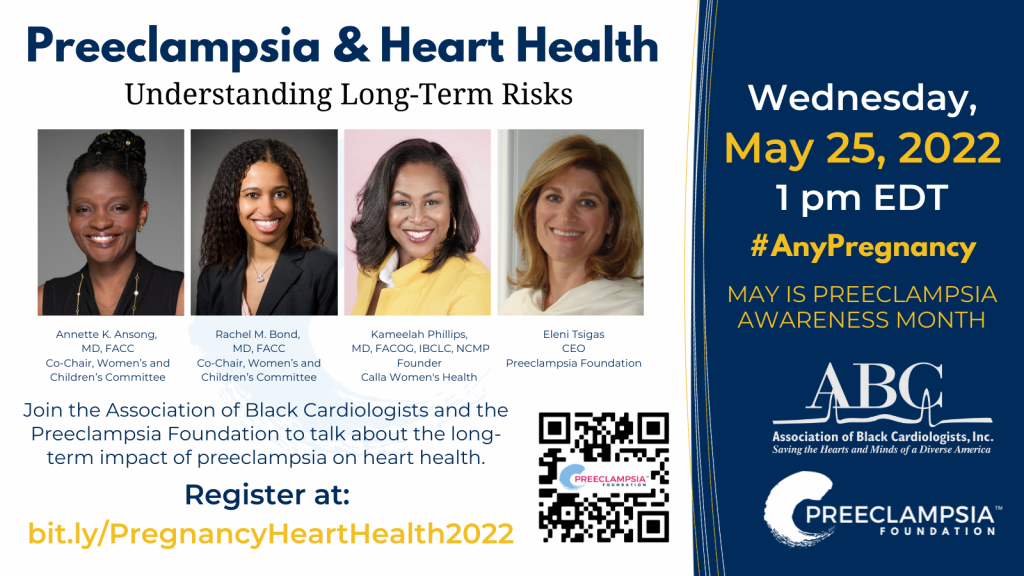 What does preeclampsia exposure mean for our offspring and for mom's near and longer-term cardiovascular health? What role could self-monitored blood pressure play?
Join the Association of Black Cardiologists (ABC) and the Preeclampsia Foundation (PF) for a special panel to learn the answers to these questions and more on May 25 with cardiovascular AND obstetric specialists from ABC's CVD in Women and Children Committee: Annette K. Ansong, MD, FACC, a board-certified pediatric cardiologist; Rachel M. Bond, MD, FACC, a board-certified attending cardiologist specializing in women's heart health and Kameelah Phillips, MD, FACOG, IBCLC, NCMP, a board-certified obstetrician and gynecologist and Founder of Calla Women's Health; moderated by PF CEO Eleni Z. Tsigas.
Register Now
Back to Calendar