John M. Fontaine, MD, MBA, FACC, FHRS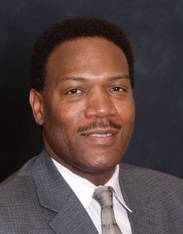 Dr. John Fontaine is Professor of Medicine at Drexel University College of Medicine and Director of Arrhythmia Services. He recently attained an M.B.A. in Healthcare Management. He served on the Clinical Trials Review Committee and the Electrical Signaling and Ion transport and Arrhythmia study section at the NIH; and also holds ad hoc positions on editorial board of several journals and is a manuscript reviewer for several peer-review journals. Among his professional interests are cardiac resynchronization therapy, risk stratification of patients for sudden cardiac arrest and the evaluation and management of patients with syncope. The study of sudden death in athletes has always been of prime interest from the time Dr. Fontaine was an assistant to Dr. Lon Castle, the former team physician for the Cleveland Browns and Cavaliers. He is a life-time member of the Association of Black Cardiologists, Inc., and served three non-consecutive terms on the board of directors and was Chairman of the bylaws committee. He is also an advisor and mentor to medical students, and students at many levels of education as well as residents and fellows. Dr. Fontaine also was the Program Director for clinical electrophysiology fellowship training for several years and for the general cardiology fellowship training program at his institution for over 10 years.
Dr. Fontaine is originally from New York and received his MD degree from Rutgers Medical School, now named Robert Wood Johnson School of Medicine in Piscataway, New Jersey. He completed his residency at Nassau County Medical Center. Dr. Fontaine subsequently received his cardiovascular medicine and electrophysiology fellowship training at the Cleveland Clinic Foundation in Cleveland, Ohio. He is board certified in internal medicine, cardiovascular medicine and clinical cardiac electrophysiology. He is proficient in performing catheter ablations in the management of complex cardiac arrhythmias, as well as state-of-the art device implantation.
He has published numerous articles and abstracts on risk-stratification for ventricular tachycardia, tilt table testing, T-wave alternans assessment of risk for sudden cardiac arrest, device system extraction, syncope and arrhythmia management. He has conducted research involving risk stratification for sudden death utilizing the signal-averaged ECG for which he has published several articles. He has recently published an important manuscript entitled "Biventricular Paced QRS Morphology Predictors of LV Lead Location in Relation to Mortality in Cardiac Resynchronization Therapy", as well as a recent manuscript, which for the first time, documented asymptomatic sinus bradycardia as a sequellae to bariatric surgery and commensurate with the magnitude of weight loss. Other recent publications include a study of cardiac resynchronization therapy in African-Americans an assessment of mortality outcomes relative to those reported in the major trials. Additionally, Dr. Fontaine was the first to describe sinus bradycardia as a manifestation of habitual cocaine (American Journal of Cardiology, 2017).  He is a member the Heart Rhythm Society, Sudden Cardiac Arrest Thought Leadership Alliance Group, a Fellow of the American College of Cardiology, and Heart Rhythm Society, inductee into the Beta Gamma Sigma international business honor society (Summa Cum Laude). He served two terms on the board of directors for the Pennsylvania Chapter of the American Heart Association. He has made several appearances on radio and television programs for the purpose of educating and raising awareness of cardiovascular diseases and the effects on all populations, particularly the African-American population and other minorities. He has been keenly aware of the disparity in outcomes for minority populations who suffer disproportionately from cardiovascular diseases and the issue of sudden death in athletes and seeks to assist in helping to resolve these issues through his commitment to research, teaching and patient care.
View All Board Members