Elizabeth O. Ofili, MD, MPH, FACC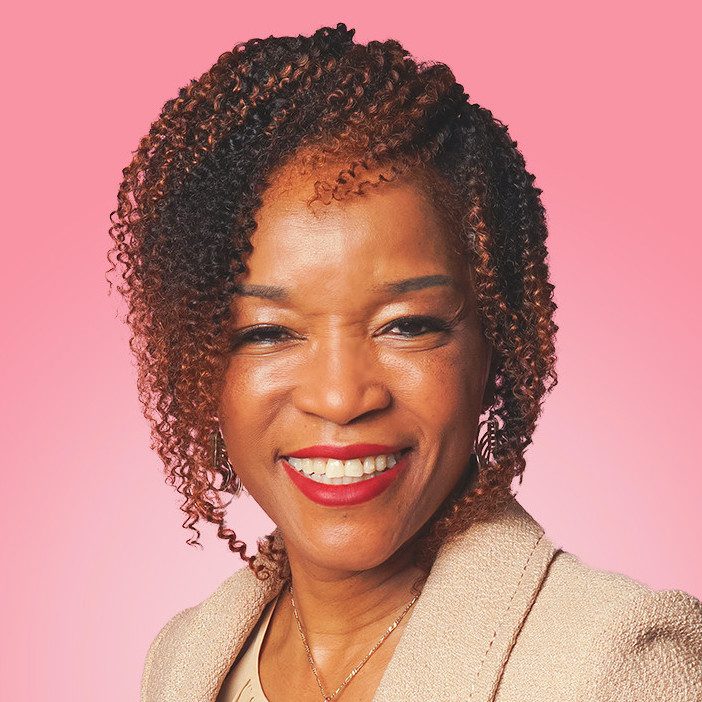 Dr. Elizabeth Ofili is a Professor of Medicine, at Morehouse School of Medicine, and a practicing cardiologist with Morehouse Healthcare in Atlanta, Georgia. She serves as Chief Medical Officer of the Morehouse Choice Accountable Care Organization, a Center for Medicare and Medicaid Services (CMS) Shared Savings Program, that includes Morehouse Healthcare, and several Federally Qualified Health Centers across the state of Georgia.
Dr. Ofili is a national and internationally recognized clinician scientist with particular focus on cardiovascular disparities and women's health. She has been continuously funded by the National Institutes of Health (NIH), since 1994, with a track record in clinical trials that impact health disparities. In 2002, as president of the Association of Black Cardiologists (ABC), Dr. Ofili led the initiative to implement the landmark African American Heart Failure Trial (AHEFT), whose findings changed practice guidelines for the treatment of heart failure in African Americans. Dr. Ofili also established the ABC Center for Women's Health and Epidemiology, and currently leads the ABC Cardiovascular Study (CVIS), a practice based research registry that is integrating social determinants and technology innovation to address health disparities at the point of care.
Dr. Ofili brings her knowledge of health and medicine to technology and innovation. She is the Founder and Chief Scientific Officer of AccuHealth Technologies Inc., which is "Empowering patient centered care through technology and health coaching". (www.Myaccuhealth.com)
Dr. Ofili has helped to raised over $150 million to fund pioneering research and training infrastructure at Morehouse School of Medicine. She leads multi institutional regional and national networks funded by the National Institutes of Health, to address diversity and inclusion in the biomedical workforce, through research training and mentoring, as well as community engagement to ensure participation of under represented populations in NIH, Foundations, and Industry sponsored research.
Dr. Ofili has received over 50 national awards, including "Changing the Face of Medicine: The Rise of America's Women Physicians" Exhibit at the National Library of Medicine. She is an elected member of the National Academy of Science, Engineering and Medicine, which is considered one of the highest honors in the fields of health and medicine and recognizes individuals who have demonstrated outstanding professional achievement and commitment to service. Dr. Ofili currently serves as Membership Chair of Medicine and Subspecialties, Dermatology and Pathology, the largest member section in the National Academy of Medicine.
Dr. Ofili serves as Chair of the Board of Directors of the Association of Black Cardiologists, whose motto is "Saving the Hearts and Minds of a Diverse America" (www.abcardio.org).
Dr. Ofili is a Founding Member of ANOKO House, whose mission is to leverage the power of the arts to drive diverse business relationships and help members gain access to the right people, information and resources (www.anokohouse.com).
View All Board Members