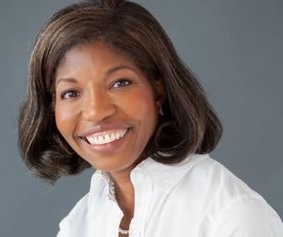 Dr. Cheryl Pegus, Cambia's president of Consumer Health Solutions and chief medical officer, leads clinical and consumer strategy for Cambia's enterprise and regional health plan business, directing platform consumer services, personalized health solutions, pharmacy, provider and medical management activities. Dr. Pegus focuses on the tenets of Quadruple Aim to deliver cost-effective, affordable care, in partnership with the Cambia team and portfolio companies.
Prior to joining Cambia, she served as President of Caluent, a health care data analytics company. Dr. Pegus led the expansion of Walgreen Co.'s health care services, product launches and data analytics as their first Chief Medical Officer. She served as Aetna's Head of Clinical Products and as General Manager and Chief Medical Officer of SymCare Personalized Health Solutions, a diabetes care management company. Early in her career, she was Medical Director of the Cardiovascular Risk Factors Group at Pfizer and a practicing cardiologist.
Dr. Pegus serves as a board member with Tactile Medical, Phreesia, Kindred Healthcare and US Acute Care Solutions. She is also Co-Chair of the non-profit – www.anewbeat.org – an organization dedicated to improving the cardiovascular health and careers of women and under-represented minorities. She is a past Chair of the Association of Black Cardiologists (ABC), past President of the American Heart Association Founder's Affiliate and past Chair of the PCORI's Health Delivery and Disparities Research Advisory Panel.
She received her medical doctorate from Weill Cornell Medical College and in 2000 established a scholarship at Weill Cornell Medical College for minority students. She is recognized as a leader across many health care domains and utilizes data-driven solutions to deliver measurable improvements in cost-effective, personalized health solutions. She has authored multiple peer-reviewed papers, presented at national and international conferences and published the healthy cookbook series, Everyone Eats. In 2019, Dr. Pegus was recognized as one of the 50 Most Influential Clinicians by Modern Healthcare and in November received the 2019 Chairman's Award of the American Heart Association, a prize awarded in recognition of an individual who has made outstanding volunteer contributions.
View All Board Members