Anthony Maurice Fletcher, MD, FACC, FSCAI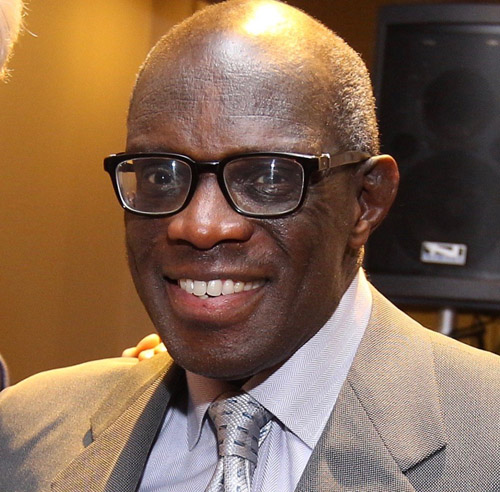 Dr. Fletcher received a Bachelor of Science degree from Xavier University in Cincinnati. In 1980, he earned his M.D. degree from the University of Cincinnati College of Medicine. He furthered his medical acumen at George Washington University Hospital in Washington, D.C., where he trained in Internal Medicine. Upon conclusion of the Internal Medicine training, he completed a fellowship in Cardiology at Georgetown University Hospital.
In 1986, Dr. Fletcher moved to Little Rock, Arkansas and joined the Cardiology and Medicine Clinic in association with Dr. Frances R. Harris and Dr. Joe L. Hargrove. He has practiced Cardiology in the Little Rock community for the past 32 years. He is an active staff physician at Baptist Medical Center, Arkansas Heart Hospital, St. Vincent Infirmary Medical Center and is a former clinical professor in the Department of Cardiology at University of Arkansas for Medical Sciences (UAMS).
Dr. Fletcher is an active member and past president of the Pulaski County Affiliate of the American Heart Association and is past president of the Heartland Affiliate and South Central Affiliate of the AHA. He has also served as a past member of the National Board of the American Heart Association and has served on several national committees. He was named the 2007 National AHA Physician of the Year.
He is also active in the American College of Cardiology and is the past Arkansas Chapter Governor. He is an active member in the Arkansas Medical Dental and Pharmaceutical Association, NMA (National Medical Association) and has served as its president and CFO.
His local community involvement includes being a member of the Arkansas Commission for Healthcare Improvement (past chairman), and he sits on the Advisor Board of the UAMS College of Public Health.
His interests are many, but he is dedicated to the primary and secondary prevention of Cardiovascular Disease especially in diverse populations.
Dr. Fletcher is board certified in Cardiovascular Disease and Internal Medicine.
View All Board Members