Dr. Richard Allen Williams Scholarship
Description
A scholarship award for 1st or 2nd year medical students who show promise in medical research, cardiology and academic medicine. This scholarship was created to promote diversity in medicine, encourage commitment to eliminating health care disparities and support future cardiologists, while helping to alleviate medical student debt.
Eligibility
African American and other minority 1st or 2nd year medical students
The Award
(Two) $5,000 scholarships will be awarded to recipients in honor of Dr. Richard Allen Williams.  Winners will be announced by September 9, 2019.  The scholarship recipients will be featured during the 10th Annual Spirit of the Heart Awards Dinner on October 12, 2019 at the InterContinental Los Angeles Downtown.
Deadline
August 28, 2019
In honor of Richard Allen Williams, MD, FACC, FAHA, founder of the Association of Black Cardiologists.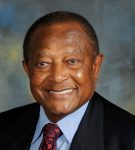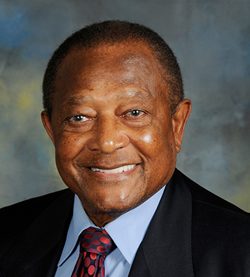 Congratulations to the 2018 Scholarship Winners:
Ike Chinyere, MD/PhD student at the University of Arizona College of Medicine, Tucson
Angela Reese, second year medical student in the Charles R. Drew University of Medicine and Science / University of California Los Angeles.
Awards are based upon the following criteria:
Demonstrated ability, interest, and participation in the promotion of health for the African American community
Participation in research or other extracurricular activities, demonstrated academic pursuits and clinical acumen
Proven leadership during his or her academic pursuits
Applicants should submit the following documents electronically via our online form below:
A one-page statement of interest
Official medical school transcript
Recent curriculum vitae
Two letters of recommendation from a professor at current medical school
If unable to submit electronically, please email your documents to Katrese Phelps McCullum at kphelps@abcardio.org.