What is the NEW-HOPE Study?
The NEW-HOPE study is an important clinical research study for people who have high blood pressure and a high Body Mass Index (BMI). The purpose of the study is to see if the investigational drug lowers the patient's blood pressure (BP) and is well tolerated.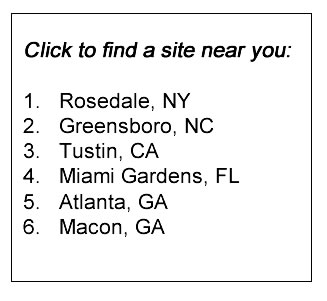 Who can participate in NEW-HOPE?
If you are 18 years of age or older and have high blood pressure, you may be eligible to participate. Your study doctor will determine if you qualify based on your blood pressure readings, medical history, medication history, physical examination, and bloodwork.
Are you a provider? Would you like to refer patients?
Fill out the form below to get in contact with one of our sites!
View Patient FAQs