Cardiometabolic Health Congress (CMHC) West 2018
Advancing Cardiometabolic Health from East to West.
The nation's top experts in cardiometabolic health will highlight the latest updates in hypertension, heart failure, diabetes, lifestyle management, and cardiovascular health. The most recent results from top-line clinical trials and new and emerging agents will be brought to you through thought provoking and innovative education.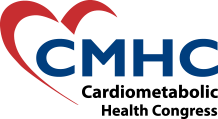 Session topics include:
Obesity and Lifestyle Medicine
Dyslipidemia and Atherosclerosis
Heart Failure and Hypertension
Diabetes Management
ABC members: use the above link to receive your special registration discount.
Contact the office of Cardiometabolic Health Congress:
Phone: 877.571.4700
Email: info@cardiometabolichealth.org
EARNUP TO 15+ CME/CE CREDITS
Back to Calendar