Chronic Total Occlusion Summit 2019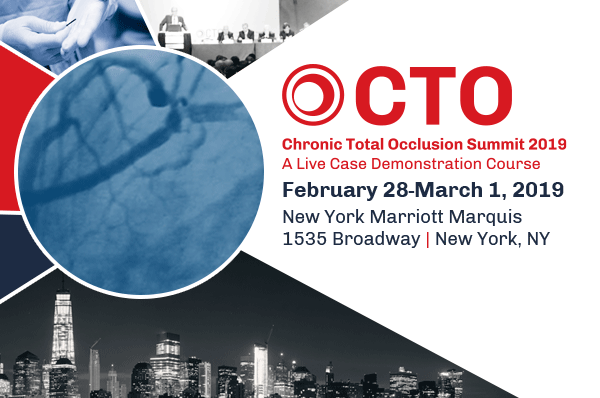 Join the Cardiovascular Research Foundation at CTO 2019. Two days. A dozen live cases. Numerous opportunities to gain vital insight from the world's best and to elevate your practice and professional profile.
CTO 2019 is where masters from across the globe gather to share their expertise. Don't miss this chance for a firsthand view of the pros performing live cases, along with leading faculty providing enlightening commentary and discussion.
Check out the CTO program, now online, and see all the learning that's in store … Live Cases, "What to Do If" Session, Case-Based Complication Management, Patient Selection Insights. And so much more.
VIEW AGENDA
REGISTER
Back to Calendar