Norbert Rainford, MD, FACC, FACP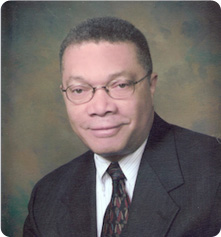 Norbert W. Rainford, MD is a clinical cardiologist who has enjoyed fulfilling parallel careers in both administrative and clinical medicine.
Dr. Rainford has had extensive experience in regulatory medicine and payment issues. He was a Carrier Medical Director at Empire Medicare Services, New York (now WellPoint's National Government Services), for over 11 years. His tenure ended in January 2007. Prior to that, he was an Assistant Medical Director, Medical Policy, Empire Blue Cross and Blue Shield, Corporate Division for more than 14 years.
Dr. Rainford's varied experience included data analysis of the utilization of Medicare services, research and formulation of Local Coverage Determinations (payment policies), development of coverage guidelines, and the interpretation of national CMS and statutory directives for local application. He served as chair of the Cardiology Work Group of carrier medical directors, advising CMS on topical and emerging cardiology issues. He authored several policies which were adopted by the American College of Cardiology in the formulation of national template policies.
Following his tenure in administrative medicine, Dr. Rainford became a member of the faculty at Columbia University, a position that entailed clinical and teaching responsibilities. He directed Columbia University's Center for Interventional Vascular Therapy outreach office in Rockland County (New York) until January 2014.
He has a strong interest in the application of technology to the delivery of clinical medicine, a critical link in forging more efficient and personalized access to care. However, Dr. Rainford's passion has always been wellness and preventive medicine. He now specializes in the converging fields of chronic cardiovascular conditions such as hypertension, lipid abnormalities, obesity, chronic inflammation and the interconnectivity of seemingly disparate diseases expressed through the emerging concepts of functional medicine and systems biology.
Dr. Rainford is a graduate of Columbia University (BA), and New York University, School of Medicine (MD), a former Assistant Professor of Medicine, Columbia University (Cardiology). He is a Fellow of the American College of Cardiology, the American College of Physicians, and an active member of the Institute for Functional Medicine and the Association of Black Cardiologists.
View All Board Members