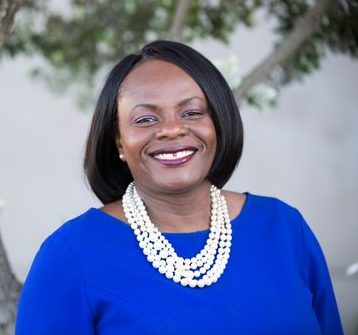 Dr. Michelle A. Albert is a Professor in Medicine and Cardiologist at the University of California at San Francisco (UCSF) and founding director of the CeNter for the StUdy of AdveRsiTy and CardiovascUlaR DiseasE (NURTURE Center). The UCSF NURTURE Center is an interdisciplinary translational research center seeks to perform exploratory and interventional scientific research to understand the "biology of adversity" and its impact on health, particularly cardiovascular health. Research in the NURTURE Center seeks to decipher and develop novel initiatives aimed at improving patient behavior and adherence taking into account the interplay between social determinants of health and biological processes to attain advantaged health and well-being of persons at risk across the life-course.
Dr. Albert is a graduate of Haverford College (Chemistry), University of Rochester School of Medicine, Harvard School of Public Health (Epidemiology/Clinical Effectiveness), completed Internal Medicine Residency and served as Chief Medical Resident at Columbia University, New York. She trained in Cardiovascular Medicine and did a research fellowship at Brigham and Women's Hospital and Harvard Medical School in Boston MA where she was an Associate Professor in Medicine. She completed a one year Brigham Executive Leadership Program at Harvard Business School. Dr. Albert was previously the Vivian Beaumont Allen Endowed Professor and Chief of Cardiology at Howard University. She is a general cardiologist with clinical expertise involving taking care of the most critically ill advanced heart disease patients, as well as preventive cardiology with a focus on vulnerable populations.
Dr. Albert is a current Board Member and President-Elect of the American Heart Association San Francisco/Bay Area Board. She was Vice-President and Board Member of the Association of Black Cardiologists, a member of the National Academy of Sciences Committee on Qualification of Biomarkers and Surrogate Endpoints in Chronic Disease and serves as a reviewer for multiple journals including currently serving on the Editorial Board of Circulation and as Section Editor for Current Cardiovascular Risk Reports (Disparities). Dr Albert is an elected member of the Association of University Cardiologists. She served/s on several national committees of the American College of Cardiology and American Heart Association (AHA) including as a member of the Epidemiology Council, the AHA National Research Committee, the AHA Executive Steering Committee of the 2012 Women's Triennial Health Tracking Study in Heart Disease and Stroke Executive, Committee-Clinical Cardiology Council, Science Advisory and Coordinating Committee, and as Chair of the AHA Executive Database Steering Committee.
Dr. Albert is a recipient of several research awards, including R01 funding from the National Institutes of Health/Aging, the Doris Duke Foundation, Robert Wood Johnson Foundation (Harold Amos Faculty Development Award), Brigham and Women's Hospital (Minority Faculty Development Award, the Learner Cardiovascular Young Investigator Award, the Nikki Harris Family Cardiovascular Research Award and the Herbert Nickens Epidemiology Award from the Association of Black Cardiologists. She is also recipient of the American College of Cardiology's (ACC) 2012 Heart of Women's Health Credo Award, Woman's Day Magazine's Red Dress Award (2014), the Haverford College Alumni Award (2015) that recognizes an alumnus who reflects Haverford's concern with the uses to which they put their knowledge, humanity, initiative and individuality. Dr. Albert enjoys mentoring trainees at all levels across the United States and was nominated for the competitive 2011-2012 Excellence in Mentoring Award at Harvard Medical School. Dr. Albert is the recipient of the 2016 American Heart Association Women in Cardiology Mentoring Award.
View All Board Members