Felix O. Sogade, MD, FACC, FHRS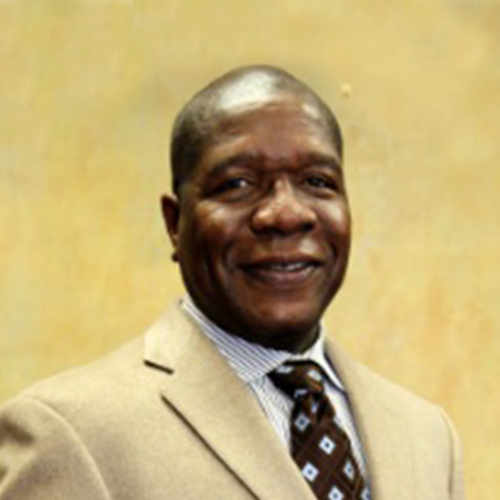 Dr. Sogade serves as Chief Executive Officer (CEO) for Georgia Arrhythmia Consultants and Research Institute (GACRI), Chairman of the Board of Directors for the Association of Black Cardiologists (ABC), Director of Electrophysiology and Physician Co-Management with Navicent Health, as well as Associate Professor of Medicine, Mercer University School of Medicine. He initiated the ablation and EP lab based device programs at both middle Georgia hospitals; Navicent Health and HCA Coliseum. He is a Fellow of the American College of Cardiology and Heart Rhythm Society. Dr. Sogade brings to his roles exceptional leadership, strategic vision and medical business insight.
Dr. Felix Sogade is a cardiologist and cardiac electrophysiologist. He has practiced Electrophysiology in middle Georgia for 19 years. Specializing in ablation (treatment for complex arrhythmias) such as atrial fibrillation, ventricular tachycardia, WPW, and AVNRT as well as device therapies including pacemakers, implantable defibrillators, loop recorders and cardiac resynchronization.
Dr. Sogade founded GACRI in 1998 and over the years the single physician location has grown into a cardiovascular institute with multiple physicians and nurse practitioners serving Central and South Georgia. GACRI is committed to addressing healthcare disparities between urban and rural areas by bringing care to patients locally. GACRI provides services to 37 counties with a population of over 965,000. With physician privileges at over 10 hospitals GACRI provides local, superior care to patients who would otherwise travel up to 150 miles for treatment. GACRI is also a leading participate in national research studies helping propel patient care forward. Studies include CABANA, Orbit AF II, and others.
Dr. Sogade is impassioned about community service both locally and abroad. GACRI host various community education events including the Annual S.C.A.R.E. Race. The S.C.A.R.E. acronym translates to Sudden Cardiac Arrest Research and Education. Annually more than 350,000 people will suffer a sudden cardiac arrest with less than a 5% survival rate. Early defibrillation is crucial to increasing survival. To date S.C.A.R.E. has donated over 40 Automatic External Defibrillators (AEDs) to local community organizations. Dr. Sogade also serves as Chair to Georgia Arrhythmia Consultants Africa Project. The mission of this project is to bring advanced cardiac and electrophysiology services to the most at risk patient populations in Africa with objectives to improve heart health, provide education and treatment.
Following his MB, BS with distinction degree from University of Ibadan College of Medicine in Ibadan, Nigeria, Dr Sogade completed his Internal Medicine and Cardiovascular Diseases Residency and Fellowship at State University of NY at Stonybrook. He subsequently completed his fellowship in cardiac electrophysiology at Duke University Medical Center.
Dr. Sogade has lived in middle Georgia since 1997 with his wife Bola Sogade, MD, an accomplished Obstetrician and Gynecologist and their 3 Children Lade, Tolu and Joshua Tomi Sogade.
View All Board Members