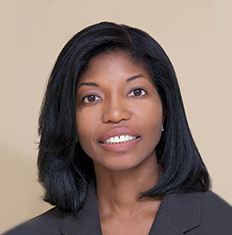 Cheryl Pegus, M.D., M.P.H is Senior Vice President, Health Care Services and Chief Medical Officer at Cambia Health Solutions.  Prior to joining Cambia, she served as Clinical Professor of Medicine and Population Health at NYU School of Medicine, president of Caluent, a healthcare data analytics company, a director of Tactile Medical (Nasdaq: TCMD), Cogentix Medical (Nasdaq: CGNT) and privately held US Acute Care Solutions (USACS), a Welsh Carson portfolio company. She is also the Chair of the Association of Black Cardiologists (ABC).
Dr. Pegus has more than 25 years of clinical practice and operational industry experience. She was the first Chief Medical Officer for Walgreens and served as the General Manager and Chief Medical Officer for SymCare Personalized Health Solutions, Inc., a J&J start-up company, providing wireless care management solutions utilizing remote monitoring for diabetes. Prior to joining SymCare in 2007, she was the Head of Clinical Products for Aetna's Medical Products Business Unit. Former positions at Aetna include National Medical Director, Clinical Program Development/Design and Marketing for Aetna's Member Advantage programs, and National Medical Director for Women's Health. Early in her career, she served as Medical Director for the Cardiovascular Risk Factors Group at Pfizer
She is a member of the Dean's Circle at Weill Cornell Medical College, a Faculty member of Medscape's Physician Business Academy and Past President of The American Heart Association Founder's Affiliate. Dr. Pegus was a Founding Board member of the National Business Group on Health's (NBGH) Obesity Taskforce, is the past Chair of PCORI's Healthcare Delivery and Disparities Research (HDDR) Advisory Panel and a past board member of the Care Continuum Allliance and Aetna Foundation. She has been recognized as a leader in pragmatically addressing gaps in care and cost across populations utilizing data-driven, innovative solutions to improve health and wellness.
Dr. Pegus is a board-certified physician with subspecialty training in cardiology. She received an M.P.H. from Columbia University School of Public Health, an M.D. from Cornell University Medical College, completed her internal medicine residency and cardiology fellowship at New York Hospital-Cornell and practiced internal medicine and cardiology. She has published many peer-reviewed studies, presented at national and international conferences and mentors many future healthcare leaders. In 2000, Dr. Pegus established a scholarship for minority students at Weill Cornell Medical College. She has also published the healthy cookbook series, Everyone Eats.
View All Board Members